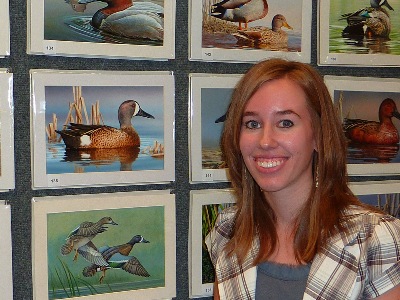 Horses have always been a passion of mine, and drawing them is among my earliest childhood memories! I was born in 1988 and grew up in Mayfield Village, Ohio. I was never able to have a horse of my own, so looking through horse books and drawing pictures of horses was as close to them as I could get. During my school years, I attended Cornerstone Christian Academy, where I took as many art classes as I could. I won multiple awards and Best of Shows in school-related art competitions, and my art teacher really encouraged me to continue developing my artistic skills. The summer before my senior year, I began two years of studying under portrait artist Bill Kufahl. Under his guidance, I learned how to work in charcoal, pastel, and oil painting. I entered my first charcoal drawing in the 2006 Gates Mills April Art Show, where I won second place. It was my first real art show and a totally unexpected blessing. Through that show and my lessons from Bill Kufahl, I felt led to pursue a career in art. So after graduating as the salutatorian from Cornerstone in 2006, I began working very hard on my samples and entered other local art shows. I have had the opportunity to do various commissioned work, and in 2008, I was accepted into the AAEA Fall Open Juried Exhibition. This was my first national art show and one of my most exciting opportunities yet! My paintings took home the Founder's Award for a painting, as well as the Popular Choice award. I have since had the honor of being invited to enter several of the AAEA's annual invitational shows as well!

I work from my own photographs, and much of my artwork depicts the horses that I get to observe and photograph on my family's vacations. Places like Kentucky and Assateague Island continue to be a source of inspiration for me! While Thoroughbreds were my original favorite subjects, I have found that I develop a new appreciation for every new kind of horse I do. Whether it's a champion racehorse or a wild pony of Assateague, each is a beautiful part of creation.

Aside from art, I also enjoy horseback riding, traveling, and especially spending time with my sister Amber and the rest of my family. My family is very important to me and has been a huge support as I pursue my career.

While creating art is something I love to do, that is not the ultimate reason I do it. More importantly, I decided to become an artist because I know God has given me an artistic talent, and I feel it is both a privilege and a responsibility of mine to use that gift for Him. I'm so thankful to be able to pursue my artistic career, and I hope my art will be enjoyed by many others for years to come!